ISCI offers an organized professional home to support and foster collaboration, integrate findings, and disseminate research for developing and using indicators and measurements of child and adolescent well-being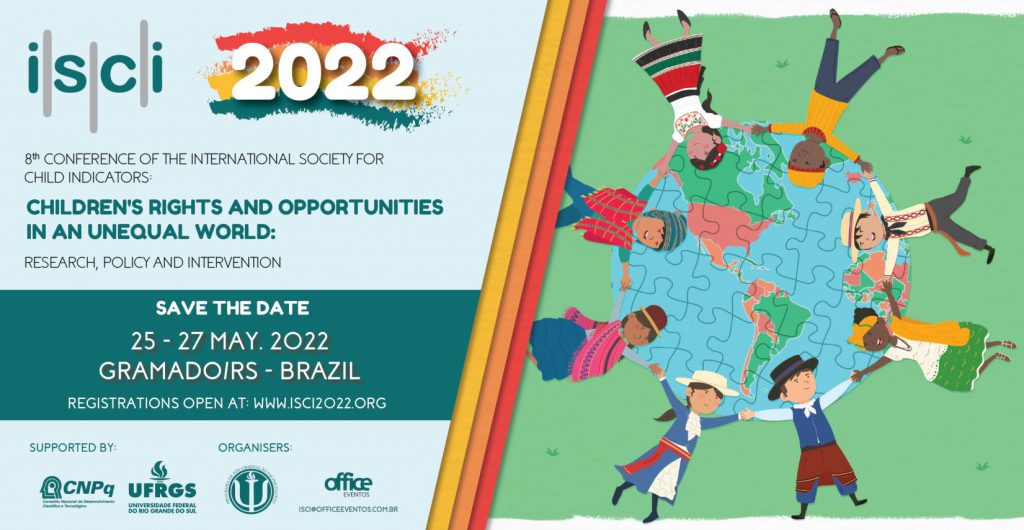 The Planning Committee of ISCI announces its 8th Conference "Children's Rights and Opportunities in an Unequal World: Research, Policy and Intervention" which will convene in Gramado/RS, Brazil on May 25-27, 2022. CLICK HERE for more information.
ISCI membership for  2021-2022 is now open! Click here to join us.